General Mills CEO Steve Sanger '68 and His "Fine" Alma Mater Noted in Minneapolis Star Tribune
January 19, 2007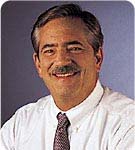 January 19, 2007, Greencastle, Ind. - "General Mills CEO Steve Sanger graduated from DePauw University, a fine private school in Indiana," notes a story in today's Minneapolis Star Tribune. Sanger, a 1968 graduate of DePauw, is one of several executives cited in a piece headlined, "College: Does a big name matter?"
"With the number of high school graduates soon peaking and more students than ever wanting to go to college, getting into an elite or selective college is harder than ever," writes Mary Jane Smetanka. "Does it really matter for your life or career if you go to Harvard instead of the U of M? Or Carleton instead of St. John's University?," the article asks.
Read the complete text at the newspaper's Web site (a subscription may be required).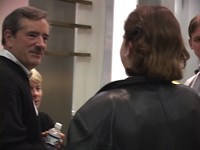 Sanger was one of five finalists for MarketWatch.com's "CEO of the Year" for 2006. Details can be found in this previous story.
He talks about his DePauw experience in this article, which includes audio and video clips.
Steve Sanger received an honorary doctorate from DePauw on May 23, 2004. Video of the presentation is embedded below.
Back