Prof. John Dittmer Offers Analysis of Civil Rights Struggle to Mississippi Newspaper
January 18, 2007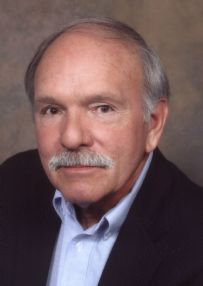 January 18, 2007, Greencastle, Ind. - "Medgar Evers and other African-American military veterans marched on July 2, 1946, to the Newton County courthouse to register to vote, only to be driven away by a white mob," notes the Clarion-Ledger of Jackson, Mississippi. Evers is being honored with a state historical marker that was placed at the courthouse this week, reports the story which includes a quote from John Dittmer, professor emeritus of history at DePauw University.
Jerry Mitchell writes, "Like many other African-American soldiers, Medgar Evers fought in Europe against the Nazis, only to return home and find himself treated as a second-class citizen. That inspired him to push for the right to vote." Dr. Dittmer adds, "Black people wanted to vote, white
people would do anything to stop them and serving your country meant absolutely nothing,"
Read the complete text at the newspaper's Web site.
John Dittmer authored Local People: The Struggle for Civil Rights Mississippi. He received a 2006 Indiana Humanities Award for his work in helping to advance and strengthen American culture. The recent television documentary 10 Days That Unexpectedly Changed America: Freedom Summer, which aired on the History Channel, included analysis from Professor Dittmer, and he was quoted in a November Boston Globe story on the groundbreaking for the monument to the Rev. Martin Luther King Jr. in Washington.
Back