Starbucks President Jim Alling '83 Discusses Challenges of Chain's Expansion with TIME
January 19, 2007

January 19, 2007, Greencastle, Ind. - "As much as we want to meet people's desire to produce beverages quickly, we also realize that people want a smile with their drink, that they don't want to feel rushed," Jim Alling, president of Starbucks Coffee U.S. and 1983 graduate of DePauw, tells TIME. A recent article in the magazine, "The Big Gulp at Starbucks," examines the coffee chain's ambitious expansion plans.
Barbara Kiviat writes, "Striking a balance between efficiency and atmosphere is largely why it took 3 1/2 years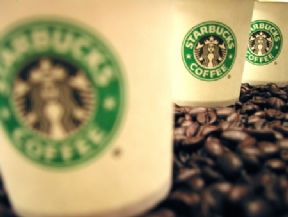 to roll out ovens, the biggest thing to hit Starbucks since the blender's 1995 debut. Starbucks knew there was demand -- witness the bags of food carried in -- but creating a good-looking oven that could cook a range of items and contain the odor -- lest a store not smell first and foremost of coffee -- was a challenge. Even after some breakfast sandwiches were developed, entirely new deployment routines had to be created so that employees would not slow the line. 'If our espresso-only or drip-only customers suffered,' says Alling, 'it wouldn't be worth doing.'"
The article also

notes, "Hot breakfast sandwiches are a success in the handful of big cities they have reached so far, like Chicago and New York, where they add an average of $35,000 a year to the sales of each store--more than the $30,000 that comes from cold sandwiches and salads. Hot lunch sandwiches and quiche, now being tested, might someday draw a midday crowd--a real prospect for a company that currently sees 60% of its sales before 10 a.m."
Read the complete text at TIME's Web site. Learn more about Jim Alling in this previous story.
Back