Beth McDaniel '05 Tells Newspaper of Her Year Teaching English as a Foreign Language in South Korea
January 22, 2007
January 22, 2007, Greencastle, Ind. - "As a recent DePauw University graduate with a degree in English Literature... Beth McDaniel wasn't quite ready to face more school or jump into the rat race of a 9 to 5 job right off the bat," begins a story in Indiana's
Rushville Republican
. The profile details how after graduating from DePauw magna cum laude in 2005, McDaniel went to South Korea as a participant in the English as a Foreign Language (EFL) teaching program. (photo shows McDaniel at the Great Wall of China)
After completing her studies at DePauw, "I started exploring options that would allow me to have new and interesting experiences in places I'd never been," Ann McDaniel, an Honor Scholar at the University, tells the newspaper.
"From the kids, I learned a lot about hard work and dedication. The way those kids stand up to the pressure and expectation heaped on them is truly heroic. I think I also learned something about the resiliency of children. Even though they were asked to be little short of small adults, it was amazing to see the way the child in them persisted, refused to give up totally.
When given the chance, they could be so creative, not to mention so subtly rebellious. From me, I hope they learned that their thoughts and opinions matter, and that creativity and open-mindedness are important. The educational system in South Korea tends to focus on lecture and memorization, and I think it was a shock to them that their teacher wanted to hear what they thought, wanted them to work through problems individually and creatively," she says. (photo at right shows McDaniel backpacking in India)
The article points out that McDaniel traveled to Japan, Tibet, Nepal, China and India, and returned home to America after a year having learned two lessons. "Number one, we are so lucky. Most of the people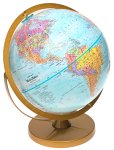 in the world don't live anywhere near as comfortably as we do. Just by virtue of being an American, we are guaranteed a standard of living almost unparalleled in many parts of Asia. The inequality in terms of wealth and human rights is truly staggering. The other aspect of American luckiness is our ability to go globe-trotting. Most people don't realize how difficult it is for people of other nationalities to travel. For instance, our trekking guide in Nepal has been trying to get a visa to the U.S., Europe or even the Netherlands for years, without success. I felt sad that what I was doing wasn't even possible for him."
Read the complete text at the newspaper's Web site.
Back