Susan Chomicz '84 Appointed Deputy Chief Counsel in Office of Thrift Enforcement
January 24, 2007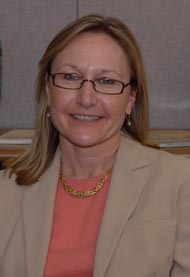 January 24, 2007, Greencastle, Ind. - Susan L. Chomicz, a 1984 graduate of DePauw University, has been appointed deputy chief counsel for enforcement in the U.S. Office of Thrift Supervision (OTS). Chomicz will report to the OTS chief counsel, John E. Bowman, and will be responsible for overseeing the handling of all legal work in connection with pending enforcement matters at the OTS.
Chomicz, who was a political science major at DePauw, previously served as regional counsel of the Dallas and Memphis area offices of the Federal Deposit Insurance Corporation (FDIC). She began her career with the FDIC in 1989 as a law clerk in the agency's Chicago regional office and held various positions within the agency, including senior regional attorney and deputy regional counsel.
"We are extremely pleased to have Susan join the OTS legal team," says John Bowman, OTC chief counsel. "She has a wealth of enforcement-related experience and is widely respected in the bank regulatory community."
An announcement states that "Chomicz is a graduate of DePauw University and the IIT-Chicago Kent College of Law. She has been a long-time faculty member of the American Bankers Association National Compliance School,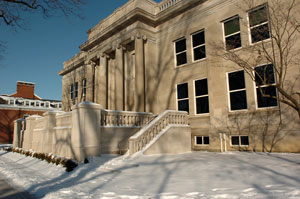 where she has taught courses related to financial privacy and deposit insurance."
Read more by clicking here.
The Office of Thrift Supervision is the primary federal regulator of federally-chartered and state-chartered savings associations, their subsidiaries, and their registered savings and loan holding companies. OTS was established as a bureau of the U.S. Department of the Treasury in 1989. Visit OTS online here.
Back