Figure Skater Rockne Brubaker's Name Probably Sounds Familiar to '78-Era Grads
January 26, 2007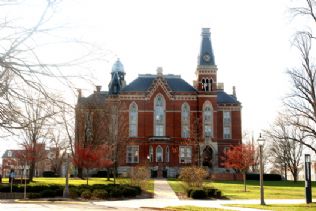 January 26, 2007, Greencastle, Ind. - "Nearly everywhere Rockne Brubaker goes, he is asked about his first name, which sounds like it should belong to a middle linebacker rather than a figure skater," notes a story in Washington's Spokane Spokesman-Review. "As it turns out, it does. 'It's my dad's name,' explained Brubaker, who goes by Rockne Brubacker II. 'My dad was a good football player.' According to Brubaker, his father played linebacker for DePauw University. 'He got some letters from, like, Notre Dame and stuff, but we wanted to focus on school more.'"
The younger Brubacker, 20, won yesterday's Junior Pairs competition of the 2007 U.S. Figure Skating Championships.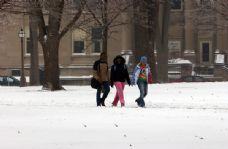 It marks the second Junior Pairs title for Brubaker, who also won in 2005.
His father graduated from DePauw in 1978. A Rector Scholar and zoology major, he is now a surgeon, practicing otolaryngology in Algonquin, Illinois.
Read the Spokesman-Review article by clicking here (a registration may be required).
Back