Congress Moves to Honor "Role Model" Percy Julian '20
January 28, 2007
Visit Special Percy Julian Web Page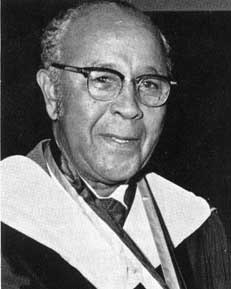 January 28, 2007, Greencastle, Ind. - "There's a nice postscript to Thursday's column on Madison attorney Percy Julian and his father, Percy Julian Sr.," writes Doug Moe in Wisconsin's Madison Capital. "On Wednesday, a resolution introduced last week in the House of Representatives by Rep. Eddie Bernice Johnson of Texas honoring the life of Percy Julian moved out of committee and will be considered by the full House."
Moe adds that "Johnson called Julian 'a role model for future generations of minority scientists.' A release from the House's Committee on Science noted that on Tuesday, in the Senate, Illinois Sen. Barack Obama introduced a similar measure to honor Julian."
Read the column by clicking here.
Percy Lavon Julian was a 1920 graduate of DePauw University whose scientific research -- some conducted on this campus -- led to the development of a low cost method of producing cortisone, as well as a synthethic drug for the treatment of glaucoma, among other things.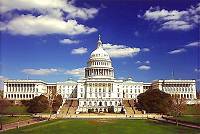 DePauw is sponsoring several alumni gatherings to commemorate the NOVA tribute to Percy Julian. Learn more in this previous story.
To view an extended clip of the PBS program and to learn more about Dr. Julian's DePauw experiences through text, photos, audio and video, visit this special Web page which has been created to complement the NOVA documentary.
Back