Prof. Jeff McCall '76 Analyzes Satellite Radio's Struggles
January 28, 2007
January 28, 2007, Greencastle, Ind. - "The main programming problem for satellite radio is audience fit," writes Jeffrey M. McCall, professor of communication at DePauw University, in the Indianapolis Star. In an op-ed examining the struggles of Sirius and XM, McCall states, "Radio's success over the years has been its local identity. Satellite-delivered programs have no localism. While the large majority of Americans still listen to radio, the question is whether it is important enough in their lifestyles to pay for a receiver and an ongoing monthly fee."
A 1976 graduate of DePauw, the professor notes, "Cost is the major factor for nonsubscribers, particularly among young people. Most music formats and talkers are available via free radio." Both satellite radio services have fallen short of subscriber targets, and their stock prices have dipped some 40% in the last year. "Retail sales of new satellite radios and subscriptions were down in 2006 compared to 2005, and holiday sales were particularly dismal. Satellite radio units don't make good gifts because the giver is usually sticking the giftee with the monthly $12.95 subscription fee," adds McCall.
"Sirius CEO Mel Karmazin is floating the idea of a merger with XM as a way to bail

out the struggling industry. A merger would save big money in program and marketing costs, but it would remove industry competition, thus potentially harming consumers. A merger would need approval by the Justice Department and the FCC," and Dr. McCall says there are signs that may be tough going. "The powerful National Association of Broadcasters, representing traditional radio, opposes a merger, and a Congress controlled by Democrats could also frown on the move."
The column concludes, "Apparently unwilling to focus on Sirius' radio difficulties, Karmazin is now crowing about adding a satellite television service for cars. Thankfully, the service is geared for back-seat passengers. Before spending much money on this idea, Karmazin might observe how few cars have anybody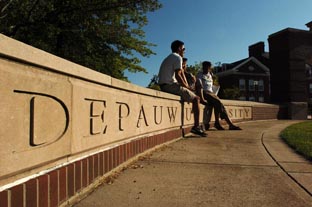 sitting in the back seat. He might also note that kids in the back seat are either going on a short ride to soccer practice or are watching portable DVD players. Even fancy technology needs a reason for being."
Read the complete essay at College News.org.
Jeff McCall is a frequently quoted expert on media matters. He recently examined the ratings malaise the CBS Evening News has experienced under new anchor Katie Couric, and was quoted in recent stories in Multichannel News and the Dallas Morning News.
Source: Indianapolis Star
Back