Like Super Bowl Coaches, Percy Julian '20 Was a Pioneer: Chicago Tribune
January 30, 2007
Visit Special Percy Julian Web Page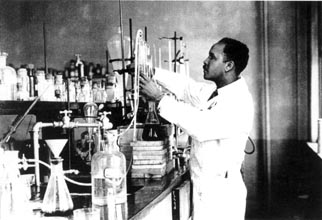 January 30, 2007, Greencastle, Ind. - In a Chicago Tribune op-ed that begins by noting that the Super Bowl teams will be coached by African-Americans this year, Dennis Byrne writes, "as we're about to start Black History Month, it might be a good thing to review our progress. By going back to when there were rules against blacks doing much of anything except staying out of sight. Now, there not only is an absence of rules against, say, black coaches; the welcome mat is out with a rule requiring that at least one black candidate be interviewed for each opening. So, as Black History Month begins in a few days, we should not forget men such as Percy Julian."
The column continues, "The fact that most readers are asking 'Who?' makes my point. Percy Lavon Julian, an African-American, may be one of the greatest chemists, if not scientists, of our time,"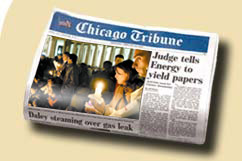 Byrne writes of the 1920 DePauw University graduate. "If you're curious about how great, the popular PBS science series NOVA mentions him alongside Albert Einstein, Galileo and Isaac Newton... You'll want to know more about this great man, even if your interests don't bend toward process chemistry, atom economy and waste minimization. Next week you can, as NOVA airs a two-hour documentary about Julian, called "Forgotten Genius" (at 8 p.m. Eastern time). Hampered by a paucity of documentation because of his race, NOVA spent years tracking down and interviewing his aging contemporaries."
Byrne points out that Dr. Julian synthesized physostigmine, "a critically important drug for treating glaucoma, which had been available in only limited supply from its natural source, the Calabar bean. Over the next decades,
the American Chemical Society has noted, his work led to numerous breakthroughs, from soybean protein, adopted by the Navy during World War II for fire-fighting foams, to chemical substances ('intermediates') that are key to the mass production of synthetics for treating rheumatoid arthritis."
The NOVA program will explore these breakthroughs, as well as the barriers Percy Lavon Julian faced. "Despite these achievements, and along with his master's degree from Harvard and his Ph.D. from the University of Vienna, he still could not find employment because of active -- not passive -- discrimination against minorities," Byrne declares. "Even DePauw University, where he graduated valedictorian and was elected Phi Beta Kappa, denied him a faculty position."
Joseph S. Francisco, Purdue University professor and president of the National Organization for the Professional Advancement of Black Chemists and Chemical Engineers -- who appeared last week at a DePauw alumni event honoring Dr. Julian -- tells the Tribune, "Many African-American chemists are still struggling with some of the same issues." Byrne adds, "Something to keep in mind as we celebrate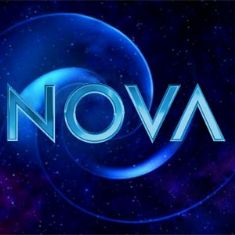 the success of the Super Bowl coaches."
Read the complete column, "A super pioneer in own right," at the newspaper's Web site.
Last week, both the U.S. Senate and House of Representatives introduced resolutions honoring Percy Julian. Learn more in this previous story.
To view an extended clip of the PBS program and to learn more about Dr. Julian's DePauw experiences through text, photos, audio and video, visit this special Web page which has been created to complement the NOVA documentary.
Back