"Media Reform is a Civil Rights Issue," Prof. Kevin Howley Writes
January 29, 2007
January 29, 2007, Greencastle, Ind. - "As veteran journalist Bill Moyers noted during his keynote address, media reform was considered 'a fool's errand' not long ago. No more," declares Kevin Howley, professor of communication at DePauw University, who attended the National Media Reform Conference in Memphis this month. "Frustrated by a media system that is neither responsible nor accountable to the public, a diverse cross-section of Americans has mobilized to create a democratic media system."
Dr. Howley, who authored the book Community Media: People, Places, and Communication Technologies, writes in the Bloomington Alternative, "Over the course of three days, conference participants addressed a host of issues, from media consolidation and the attendant decline in localism, to rampant commercialization and the deterioration of journalistic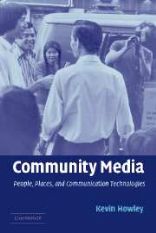 standards. More than this, attendees put Big Media on notice. The ranks of the media reform movement are swelling and change is in the air."
The professor calls on readers to "get informed and get involved" and offers "five steps you can take toward building a better media system." They are:
Learn about the issues.
Ask local media to cover communication policy debates.
Tell federal regulators and your elected representatives to support media reform.
Support independent media.
Organize for a more democratic media system.
In summary, Howley states, "media reform is a civil rights issue. Our current media system denies equal access to public information and precludes whole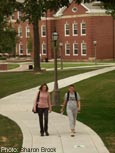 segments of the American people from meaningful participation in public discourse. Such a media system is unworthy of a democratic society. We must endeavor to re-create a media system that puts people before profits."
Read the column in its entirety at College News.org.
An op-ed by Kevin Howley on proposed changes in Federal Communication Committee regulations was published in the December 28, 2006 Indianapolis Star. Learn more by clicking here.
Back