Miami Herald Story on Football "Binging" Quotes Prof. Jeff McCall '76
February 1, 2007
February 1, 2007, Greencastle, Ind. - "I'm a football fan myself, I like it a lot," Jeffrey M. McCall, professor of communications at DePauw University, tells today's Miami Herald. "But I do wonder sometimes if it becomes too much and it changes people's lifestyles. People can be planted in a chair to watch football for a long time. Thursdays, Saturdays, Sundays, Mondays. There are plenty of other things sensible people can do with their time -- family, exercise related."
The article, written by Manny Navarro, looks at the American public's increasing appetite for football. In the last quarter century, Super Bowl hype, in particular, has reached "a different magnitude. The burgeoning growth of media coverage. The fan participation in fantasy football. Increased spending on NFL merchandise, including video games. Gambling. It all has some wondering: Is there too much football to go around?," Navarro asks.
McCall, a 1976 graduate of DePauw, notes, "The amazing thing to me is there's a sufficient audience to watch it all. I think real football fans can't get enough. Most of those real football fans could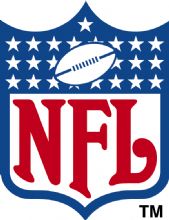 probably enjoy it the same if they didn't watch it as much. They just feel like they need to be glued to it all the time. It's naive to think it will change, but it does make you wonder if the way the television world treats it, they ought to be a little more responsible."
Read the complete article, headlined "Weekend binge: From TV coverage to fantasy leagues, fans are overindulging on the NFL," at the Herald's Web site.
Jeff McCall was a guest on Bill O'Reilly's nationally syndicated radio program Tuesday, where he discussed issues related to journalistic integrity and fairness. Last weekend, the Indianapolis Star published an op-ed by the professor that examined the state of satellite radio.
An August 2005 McCall essay on "cultural football gluttony" can be accessed here.
Source: Miami Herald
Back