Junior -- "Born a Bears Fan" -- Subject of Story in Her Hometown Paper
February 1, 2007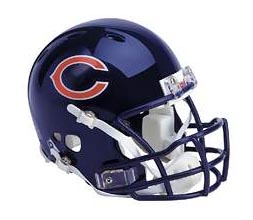 February 1, 2007, Greencastle, Ind. - Colleen Benson, "a junior at DePauw University, has Bears swag on her duplex walls. Every year for her birthday, she gets some sort of Bears memorabilia or clothing," states an article in today's Times of Northwest Indiana. Benson shares a history with her Bears, which Vanessa Renderman relates to her readers.
"A Walter Payton fumble early on in Super Bowl XX helped determine Colleen Benson's middle name. It wasn't going to be 'Sweetness.' Benson was born at 2:55 p.m. Jan. 26, 1986, otherwise known as the day the Bears defeated the Patriots in the Bears' last Super Bowl appearance," Renderman writes.
The story continues, "Benson's parents wanted to incorporate the day's historic event into their daughter's name. They considered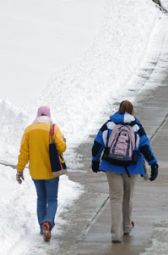 'Payton' or Payton's nickname, 'Sweetness.' But after Payton's first-quarter fumble, they decided on the middle name 'Patricia.'" She's heard the story dozens of times, but Benson, who turned 21 on Friday, said she's getting even more attention now that the Bears are making a repeat trip to the Super Bowl, a week after one of her milestone birthdays."
The DePauw student tells the newspaper, "I've always said I was born a Bears fan."
Read the complete story by clicking here.
Back