Stephen Ewing '65 Elected Director of National Fuel Gas Company
February 15, 2007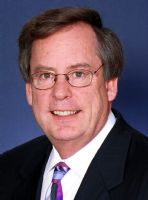 February 15, 2007, Greencastle, Ind. - Stephen E. Ewing, who recently retired as vice chairman of DTE Energy Company and is a 1965 graduate of DePauw University, was today elected a director of National Fuel Gas Company. National Fuel is an integrated energy company with $3.8 billion in assets. Ewing's term expires in 2010.
"We are pleased to welcome Steve Ewing to the National Fuel Board of Directors," says Philip C. Ackerman, chairman and chief executive officer of National Fuel. "Steve's experiences in companies similarly situated to ours and in the energy industry will bring valued insight to developing our core businesses as we map the course for continued growth and added value for our shareholders," he adds.
At DTE Energy, Ewing "was responsible for external affairs related to the company's natural gas business, and oil and gas operations," notes Yahoo! Finance. "He joined DTE Energy after having served as president and chief operating officer of MCN Energy Group, Inc., which merged with DTE Energy in 2001. Ewing also formerly served as president and chief executive officer of Michigan Consolidated Gas Co. (MichCon)... Ewing earned a Bachelor of Arts degree from DePauw University and a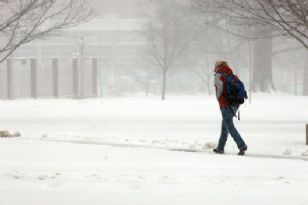 Master's in business administration degree from Michigan State University. He also completed the Harvard Business School's Advanced Management Program. He served four years in the U.S. Air Force, earning the rank of captain before leaving active duty in 1970."
Read more by clicking here.
Nine days ago, Steve Ewing was elected chair of the Automobile Club of Michigan (AAA Michigan) board of directors. Details can be found in this previous story.
Back