ArtDaily Writes of Chikanobu Exhibition, Coming to DePauw Next Spring
February 18, 2007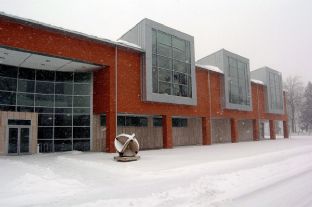 February 18, 2007, Greencastle, Ind. - A story on "Chikanobu: Modernity and Nostalgia in Japanese Prints" at ArtDaily.com notes, "Funded by the Andrew W. Mellon Foundation, the exhibition opened in August at Scripps College, followed by showings at Carleton College, Vassar, Denison University, Boston University, DePauw University, and the International Christian University in Tokyo." The exhibition will come to DePauw in the Spring of 2008.
"Yoshu Chikanobu (1838-1912) was a popular artist in the Meiji period," the article states. The exhibition "centers upon several areas of the artist's interest, including early works, kabuki theater, current events and modernization, traditional views, famous sites and festivals, virtuous conduct, famous warriors (men and women), the Sino-Japanese War, and beautiful women. The exhibition comprises nearly sixty woodblock prints and one painting, including individual sheets, numerous triptychs, and several series, all from the large collection of Chikanobu prints in the permanent art collection of Scripps College (Claremont, California)."
Read the complete text by clicking here. The exhibition and its eventual display at DePauw was also noted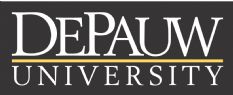 in an August 20, 2006 item in the Los Angeles Times.
Visit the galleries of DePauw's Richard E. Peeler Art Center here.
Back