Conglomerate Chaired by Steven Rales '73 Probably America's Best, Opines Business Week
February 21, 2007
February 21, 2007, Greencastle, Ind. - "Danaher is probably the best-run conglomerate in America," asserts Business Week of the company which is overseen by chairman of the board Steven M. Rales, a 1973 graduate of DePauw University. "It's clearly the best performing: Over 20 years, it has returned a remarkable 25% to shareholders annually, far better than GE (16%), Berkshire Hathaway (21%), or the Standard & Poor's 500-stock index (12%)."
The story (which is accompanied by a brief bio of Steve Rales which notes his DePauw degree) tells of how brothers Steven and Mitchell Rales (who serves as chairman of the executive committee) "have pulled off an unusual corporate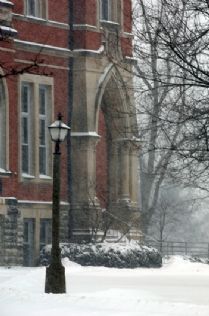 metamorphosis. They have turned Danaher from a mere acquisition vehicle into a true-blue, cash-producing, publicly owned industrial manufacturer."
Danaher, writes Business Week, "owns such a mundane and sprawling portfolio of sleepy, underloved industrial businesses -- companies that make dental surgery implements, multimeters, drill chucks, servomotors, and wrenches, just to name a few -- that it seems deliberately assembled to be as unsexy as possible." But the firm is, as the headline suggests, "A Dynamo Called Danaher."
Read the complete text by clicking here.
A major gift by Steven Rales made possible DePauw University's Richard E. Peeler Art Center, which was dedicated in 2002.
Back