Prof. John Dittmer Cited in AP Story on New Database of Possible Civil Rights Era Killings
February 26, 2007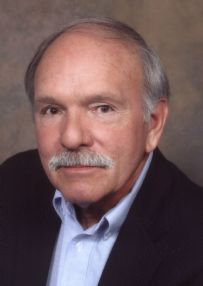 February 26, 2007, Greencastle, Ind. - "'Before 1954 there was somewhat of a thaw' in race relations in Mississippi, said DePauw University historian John Dittmer, whose book, Local People," chronicles the time," notes the Associated Press. Dittmer, professor emeritus of history at DePauw, adds, "You had a more enlightened legislature ... and more blacks registering to vote in some places. There were even black police in one or two cities patrolling black areas. But the Brown decision changed all that."
The story quoting Dr. Dittmer previews tomorrow's release of "a new database of old civil rights era cases that now could be investigated." Chris Talbott reports that 74 deaths in 11 states "could be racially motivated killings of black men and women between 1952 and 1968," according to the Southern Poverty Law Center. The SPLC, "which reports on hate crimes, has forwarded the list to the FBI and the Justice Department [and] is expected to hold a press conference Tuesday" to discuss the information. "Center officials believe the list can be helpful in future investigations."
Read the complete story at the Web site of the Charlotte Observer.
John Dittmer received a 2006 Indiana Humanities Award for his work in helping to advance and strengthen American culture. The recent television documentary 10 Days That Unexpectedly Changed America: Freedom Summer, which aired on the History Channel, included analysis from Professor Dittmer, and he was quoted in a November Boston Globe story on the groundbreaking for the monument to the Rev. Martin Luther King Jr. in Washington.
Source: Associated Press
Back