Piano Prof. May Phang Performs in Wisconsin Tonight
March 1, 2007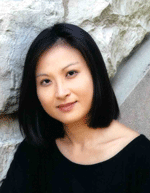 March 1, 2007, Greencastle, Ind. - "Violinist Bernard Zinck and pianist May Phang team up at 7:30 p.m. today, March 1, to present the final concert of the Searl Pickett Classical Music Series," reports Wisconsin's Fon du Lac Reporter. The preview notes that Phang is an assistant professor of music "at DePauw University in Indiana."
The newspaper adds, "The duo has been performing together for 11 years and has appeared at the National Gallery and the Phillips Collection, both in Washington, D.C. They have also performed in Chicago, Santa Fe, Taos, Los Alamos,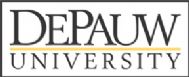 New York City, Waukesha, Madison and Milwaukee."
Read more by clicking here.
Back