James Reynolds '81 Named VP for Academic Affairs and Dean of Faculty at Wilmington College
March 2, 2007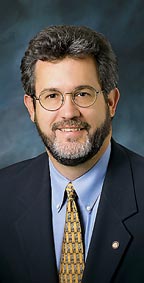 March 2, 2007, Greencastle, Ind. - James M. Reynolds, professor of biology at Midland Lutheran College and the recipient of a masters degree from DePauw University in 1981, has been appointed vice president for academic affairs and dean of the faculty at Wilmington College in Ohio. Reynolds is "a faculty member from a small Nebraska college who has significant experience in educational administration," reports the Wilmington News Journal, noting he will assume the post July 1.
Wilmington College President Dan DiBiasio says Dr. Reynolds brings a "superb combination of academic leadership experience and a set of exceptional personal qualities."
"I believe in the idea of the liberally educated professional," states Reynolds. "Everything we do is for our students. I feel I'm being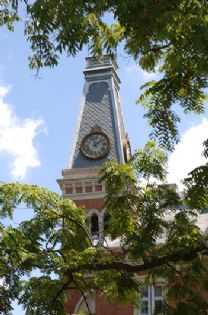 called to do something important -- and it's an opportunity to serve people in a way that's congruent with my own values."
The newspaper points out, "Reynolds, who holds a Ph.D. in biology from Illinois State University, served as academic vice president and dean of the faculty at Midland Lutheran from 2003 through 2006. Previously, he held various teaching and academic administrative roles at Drake University, including associate dean and interim dean of the College of Pharmacy. He earned his master of arts degree in zoology from DePauw University and a bachelor of arts degree in biology from Drake."
Read the complete text by clicking here.
Back