Early Presidential Primaries Will Put Focus on Money, Not Messages: Prof. Ken Bode
March 2, 2007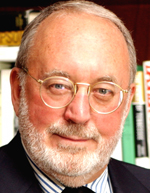 March 2, 2007, Greencastle, Ind. - "When a little-known, long-shot Arkansas governor named Bill Clinton decided to run for president, he announced in October, four months before the first 1992 primary," recalls Ken Bode, Eugene S. Pulliam Distinguished Visiting Professor of Journalism at DePauw University. "By contrast, Hillary, this year's consensus frontrunner, known by everyone, announced more than a year before the voting begins. Why? Why is it starting so early?," Dr. Bode asks in today's Indianapolis Star.
"Because it will be over so quickly," the professor's op-ed continues. "It once was thought to be a good thing for the process to begin in two relatively small states, Iowa and New Hampshire, where the playing field was level and big money didn't count so much. Over time, it became obvious that those states had too much influence, and that kicked off a race among others to get up to the head of the pack."
A realignment of the primary calendar in 2008 means voters in many key states will have spoken by early February. "The effect will be to create a huge block of primaries that end the contest then and there," Bode asserts. "As the veteran political columnist David Broder says, 'This breakneck competition among the states means that someone is likely to put a death grip on each party's nomination before most Americans have begun to size up his or her capacity to be president.'"
The accelerated schedule also means the candidates will eschew meeting with voters in small groups -- as they have in the past -- and instead opt for convention halls, where they can influence more people in the same amount of time. Bode, former senior political analyst for CNN, writes, "The time once spent meeting actual voters is now spent in a desperate chase for cash, a 'money primary.' Fresh cash is the premium commodity, the earlier the better. Candidates now spend their time in boardrooms, at receptions and events, or on the phone, always selling the product (themselves), asking for money and collecting the checks."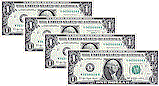 He declares, "The result of all this will be an explosive, one-month sprint to the nominations early next year, during which the candidates will not get to know the rest of the country the way they once did. Mostly they are governors or senators who know one state well, and the rest of America no better than you do. That's a loss."
Bode predicts, "we'll find ourselves next February with two nominees, flush with inevitability, who have been reviewed by the voters in only those few opening states. We will then face

nearly 10 months while buyer's remorse sets in."
Read the essay in its entirety at College News.org.
In his Star column last week, Ken Bode explored "What would Bill do?" if Hillary Rodham Clinton wins the presidency. Access it via this previous story. A few days before, Bode was quoted in a Newsday story on the same subject.
Source: Indianapolis Star
Back