Indianapolis Star Previews Upcoming Campus Visit of Rae Dawn Chong
March 3, 2007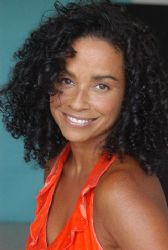 March 3, 2007, Greencastle, Ind. - "Rae Dawn Chong, whose films include Quest for Fire, The Color Purple and The Visit, will be multitasking at DePauw University in Greencastle next month," notes the Indianapolis Star's Bonnie Britton. "While appearing in a play called Rhythms at the University, she'll also be taking questions about Quest for Fire after the film's showing at 7:30 p.m. April 9. The movie will be screened free at Watson Forum of the Pulliam Center for Contemporary Media."
Access the item at the newspaper's Web site.

More details on Rae Dawn Chong's visit to campus, and the play Rhythms -- written and directed by DePauw Professor Chris White -- can be found in this previous story.
Back