Sophomore Selected for Institute for Responsible Citizenship's Summer Leadership Program
March 2, 2007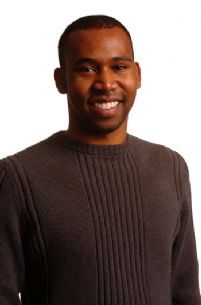 March 2, 2007, Greencastle, Ind. - DePauw University sophomore Brandon Piper is one of twenty-four young men selected to participate in the Institute for Responsible Citizenship's summer leadership program in Washington, D.C. Piper, a communication major and Media Fellow at DePauw, was chosen from hundreds of applicants from universities across the nation to be part of the fifth class of the Institute.
The Institute for Responsible Citizenship (IRC) has admitted twelve exceptional minority male students each year for its two-summer program at Georgetown University since 2003. This year, the number of students has been increased to twenty-four so that more young leaders can be positively impacted by the program. This expansion will allow the Institute to inspire and train more bright young men to be the principled leaders of tomorrow.
"Each year, our students arrive in Washington for intensive internships, rigorous courses at Georgetown University, and leadership training," says William Keyes, founder of the Institute. "The classes give them the fundamental constitutional and economic principles they will need to be great leaders."
When not at work or in class, students are treated to intimate meetings with high-level government officials, which in past years have included Supreme Court Justices, the Secretary of State, members of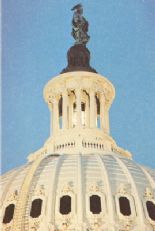 the United States Senate and House of Representatives, and business leaders.
This year's cohort of students, with a mean GPA of 3.6, is the largest and most diverse to date. The young men hail from nearly every region of the country, including the Deep South, Midwest, Mid-Atlantic, and the Northeast. They come from Ivy League schools, historically black colleges, large public universities, and small liberal arts colleges.
A Presidential Rector Scholar who is fluent in Italian, Brandon Piper serves as a tutor and mentor to first year students. He recently placed second at the National Association of Teachers Singing state competition. After college, Piper aspires to a career in broadcast journalism.
Read biographies of Piper and the other 23 participants by clicking here. Visit the Institute for Responsible Citizenship online here.
Back