People Writes of "Expulsions" Carried Out by Delta Zeta National
March 2, 2007
March 2, 2007, Greencastle, Ind. - "First I laughed and then I cried," DePauw University senior Kendall Crager tells People of her reaction to a letter from Delta Zeta sorority's national leadership, telling her she was being moved to alumna status and would have to vacate the DePauw chapter house. "I felt like they didn't like me for me."
A two-page story in the March 12 edition of the magazine tells of the "not-so-subtle" hints the women received from DZ's national leaders about their appearance in recent years, leading to the fall "membership review" that led to 23 women being forced to move out of the house in late January. Another 6 of the women who had been asked to stay opted instead to leave the sorority, as well.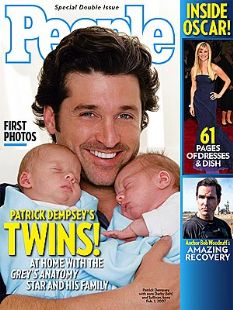 The feature, which includes a color photo of the former DZs standing outside the chapter house, quotes Robert Hershberger, professor and chair of modern languages, as calling the expulsions "unethical." Hershberger launched a petition drive in the wake of the incident, and adds, "We the faculty couldn't stand on the sidelines."
The sorority's DePauw chapter has experienced a decline in membership in recent years. The magazine reports that, "Cindy Menges -- national executive director of Delta Zeta, based in Oxford, Ohio -- insists that drastic steps were needed to shore up a chapter in trouble."
People's Bill Hewitt, Angela T. Koenig and Lisa Barron write, "DePauw's president, Robert G. Bottoms, wrote a stern letter to the DZ administration expressing the university's 'dissatisfaction' with the sorority's handling of the mess. He has also reserved the right to kick DZ off campus. But the sorority may already have done itself more harm than anyone else could."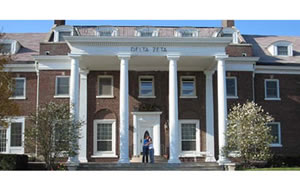 The magazine is on newsstands now. Visit People online by clicking here (the story is not available online).
The former Delta Zetas have been telling their story in a variety of news outlets this week, making appearances on CNN and ABC, and being the subject of a lengthy story that was published in Sunday's New York Times. The former president of DePauw's DZ house, Carolyn Thatcher, is featured in a story at Newsweek.com.
To read more about Delta Zeta and DePauw University, click here.
Back