Symposium on 'Graeco-Roman Philanthropy and Christian Charity,' March 16-18
March 9, 2007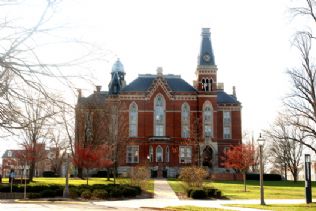 March 9, 2007, Greencastle, Ind. - The department of classical studies at DePauw University will host a symposium, "Graeco-Roman Philanthropy and Christian Charity," March 16-18, 2007. Supported by the W.K. Kellogg Foundation through a David Stevenson Fellowship, the symposium is free and open to all.
"The goal of the symposium is to examine the socio-political and socio-cultural contexts of ancient philanthropic activities, and the connection, if any, between the Graeco-Roman concept of philanthropy and the Christian ideas of alms-giving," says Jinyu Liu, assistant professor of classical studies at DePauw.
Distinguished scholars from across the United States will come to the DePauw campus to participate in roundtable discussions and speak on such topics as: "The Language of Beneficence," "Ancient Attitude Towards the Poor and Poverty," "Subsidies for Athletes in the Roman Empire," and "Benefaction and Honor in Early Christianity."
Dr. Liu says the event "should be of interest to faculty and students in a variety of fields, as well as connecting to many themes in the University's recent discussions of ethics."
Learn more about the program by clicking here. View the "Call for Participation" here and contact Professor Liu by sending an e-mail to jliu@depauw.edu.
Back