Los Angeles Times Story on Network TV News Quotes Prof. Jeff McCall '76
March 9, 2007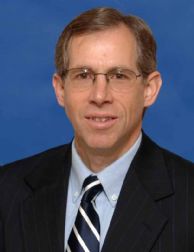 March 9, 2007, Greencastle, Ind. - "Audiences at that time of the evening are more traditional viewers who want their news in a succinct fashion," Jeffrey M. McCall, professor of communication at DePauw University, tells the Los Angeles Times. In today's edition of the newspaper, Dr. McCall talks of the ascent of ABC's World News, anchored by Charles Gibson, to the top of the network news ratings. "When people watch him, they know they're getting straightforward news without a lot of fanfare," McCall adds.
The story by Matea Gold examines yesterday's announcement that veteran news executive Rick Kaplan is taking over as executive producer of the CBS Evening News, which has seen a 2% decline in viewership since Katie Couric assumed the anchor chair. Jeff McCall discussed that yesterday on Bill O'Reilly's nationally syndicated radio program.
"It remains to be seen whether the change in producers will be enough to help CBS catch up with its rivals," writes Gold in the Times. ABC's World News now regularly swamps CBS and is jostling with NBC Nightly News, anchored by Brian Williams, for the top-rated spot. Gibson, who turns 64 today, is the oldest of the three anchors, and assumed ABC's anchor desk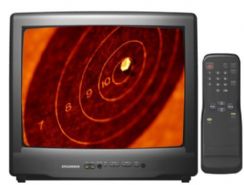 in May with substantially less promotion than Couric. But the success of his unadorned style spotlights the lasting importance of traditionalism in a genre whose audience is used to a certain format and a buttoned-down delivery, analysts said."
Read the article by clicking here (a subscription to the Times may be required).
A 1976 graduate of DePauw, Jeff McCall recently discussed the proposed merger of satellite radio companies Sirius and XM in Toronto's Globe and Mail.
Source: Los Angeles Times
Back