Indianapolis Symphony to Debut Composition by Prof. James Beckel
March 13, 2007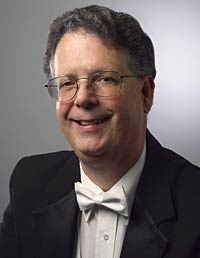 March 13, 2007, Greencastle, Ind. - The world premiere of Toccata for Orchestra, a composition by James Beckel, adjunct professor of music at DePauw University, will be performed by the Indianapolis Symphony Orchestra on March 16 & 17 at 7 p.m. A member of the DePauw School of Music faculty since 1971 and a graduate of the Indiana University School of Music, Beckel has been the principal trombonist with the ISO since 1969.
Toccata for Orchestra was commissioned by a consortium of orchestras, including the Evansville Philharmonic Orchestra, Alfred Savia, music director; the Indianapolis Symphony Orchestra, Mario Venzago, music director; the Oklahoma City Philharmonic, Joel Levine, music director; the Omaha Symphony, Thomas Wilkins, music director; and the Virginia Symphony Orchestra, JoAnn Falletta, music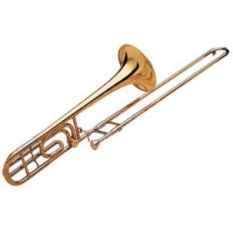 director.
This lively work is meant to be a miniature concerto for orchestra. From the string quartet to the lyrical flute and clarinet solos in the middle of the work to the fugue section, every instrument in the orchestra has a solo moment somewhere in this piece.
In addition to Beckel's piece, the Indianapolis Symphony Orchestra will be performing Bruch's Violin Concerto No. 1 with acclaimed violinist Pinchas Zukerman. The Honors Orchestra of America, composed of high-school aged students, will be opening the concert.
In October 2005, DePauw University announced that a $15 million dollar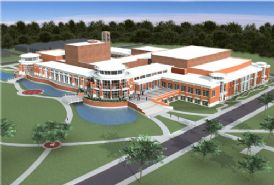 lead gift by Judson Green and his wife, Joyce Taglauer Green '75, will allow for a $29 million expansion and renovation of DePauw's 32-year-old Performing Arts Center (an architect's rendering is seen at left). The building, home to the School of Music and department of communication, will be known as the Judson and Joyce Green Center for the Performing Arts. Work is under way, and the first phase should be completed by the Fall of 2007. Learn more about the project in this previous story. You can see time lapse video of the construction project (updated regularly) by clicking here.
Back