Prof. Daniel Shannon Co-Edits American Journal of Economics and Sociology
March 17, 2007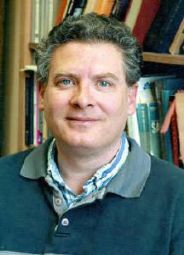 March 17, 2007, Greencastle, Ind. - Daniel E. Shannon, professor and chair of philosophy at DePauw University, co-edited the current issue of the American Journal of Economics and Sociology. The edition (Volume 66, Number 1) is entitled, "Challenges of Globalization: Rethinking Nature, Culture, and Freedom."
Founded in 1941, the journal is a quarterly publication which provides a forum for discussion of issues raised by the American political economist, social philosopher, and activist, Henry George (1839-1897).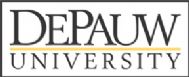 Access the issue's table of contents by clicking here.
Earlier this week, Dr. Shannon was named the recipient of a University Professor Award for 2007-2011. Read more in this story.
Back