Efforts of Francis Asbury to End Slavery Noted in Washington Post Story
March 17, 2007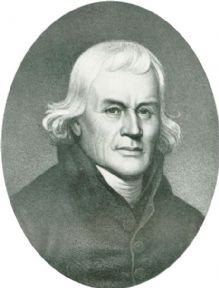 March 17, 2007, Greencastle, Ind. - "By 1790, more than 100,000 slaves, a third of the total state population, lived in Maryland," writes Ovetta Wiggins in today's Washington Post. "In 1830, some of the Methodist churches on the Eastern Shore as well as a number in counties bordering Pennsylvania that had been deeply influenced by Methodist leader Francis Asbury called for members to get rid of slaves and to abstain from the practice."
Bishop Asbury is cited in a story that reports, "The Maryland Senate agreed to express 'profound regret' for the state's role in the slave trade with unanimous approval of a resolution that acknowledges the responsibility the state had in maintaining 'the institution of slavery and its attendant evils.' The gesture of contrition comes just a month after Virginia passed a similar resolution as part of the state's 400th anniversary celebration of the founding of Jamestown. Lawmakers in several other states and cities, including Missouri, Georgia and Annapolis, have been discussing comparable measures."
DePauw University was founded in 1837 as Indiana Asbury, named in honor of Francis Asbury (1745-1816), the first American bishop of the Episcopal Methodist Church. An academic building, Asbury Hall (seen at right), stands in tribute to the bishop's legacy.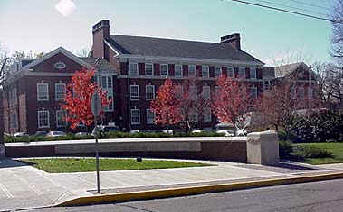 One of the first major white religious voices against slavery, Asbury petitioned George Washington to enact anti-slavery legislation. The bishop wrote, "My spirit was grieved at the conduct of some Methodists, that hire slaves at public places to the highest bidder, to cut skin, and starve them."
Access the Post story here, and learn more about Bishop Asbury and the founding of the University in DePauw: A Pictorial History.
Back