John Mellencamp's Musical Director, Mike Wanchic '74, Featured in Indianapolis Star
March 18, 2007
March 18, 2007, Greencastle, Ind. - "I was wrapping up school at DePauw University and I visited a recording studio in Bloomington that I had heard about," Mike Wanchic recalls of the day in 1976 that he met John Mellencamp. A feature in today's Indianapolis Star profiles Wanchic, who has played guitar for Mellencamp for thirty years, serves as the singer-songwriter's musical director, produces records, and co-owns Echo Park recording studio in Bloomington.
At a studio on that fateful day three decades ago, "I weaseled my way in as an intern, and John came in from Seymour and was making his initial demo tapes there," Wanchic tells the newspaper. "In the evenings, I was actually asked to play guitar on some of those recordings. I joined his band full time in 1978."
From the start, Wanchic, a member of DePauw's Class of 1974, says,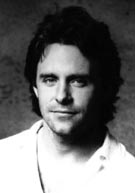 "John had what so many artists have, and it's an intangible. But it's very obvious. Some people call it charisma; some people call it star power. Whatever it is, it's a drive that some people possess. When we were very young, making the John Cougar record in Miami, Johnny Depp was a resident of Miami and a fledgling rock star, or so he thought. His mom would drop him by the studio in the evenings, and he would hang out with us. He was about 16 and he had a band called the Kidz. Johnny Depp had the same thing John Mellencamp had. It was a drive, a talent that was going to be realized -- whether it was in music, acting or art. Somehow that was going to come through."
Wanchic has produced bands such as James McMurtry, the Why Store, Cowboy Mouth, and Blessid Union of Souls. The most downloaded album on iTunes in 2006 -- How to Save a Life by the Fray -- was recorded at his studio.
Of his collaboration with Mellencamp -- with whom he's co-produced nine albums -- Wanchic says, "It's wonderful to have a career where you're making 21 records. It also becomes exponentially more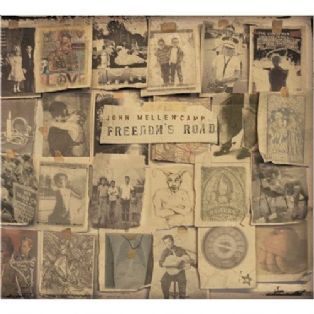 difficult with each record, because you can't steal from yourself anymore. You have to go forward musically. Every time, it's a musical growth process for us. Even though this is kind of reaching to the past to go forward, it's an honest record. And that's all anyone can ask."
Access the Star article, which includes a color photo of Mike Wanchic in his studio, by clicking here.
Learn more about Wanchic and his work on Mellencamp's latest disc, Freedom's Road, in this previous story.
In a December 2006 interview, Wanchic called DePauw "a great experience."
Back