Protestors Can and Do "Support the Troops But Not the War," Writes Prof. Ken Bode
March 23, 2007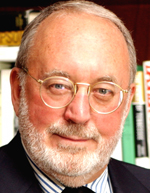 March 23, 2007, Greencastle, Ind. - This week's rallies that were held across the nation to mark the fourth anniversary of the start of the Iraq war, and the activism of Professor Ken Bode's wife, are explored in an Indianapolis Star column published today. Bode, Eugene S. Pulliam Distinguished Visiting Professor of Journalism at DePauw University, describes a Thursday event held on Greencastle's square: "It is a no-name organization, open to all, organized, like so many things in Greencastle, mainly by women. There are professors, veterans, and local Putnam County residents, some who have relatives currently serving in Iraq. It is not a noisy protest. These are citizens who gather to bear witness."
Among those who turned out for the event was the professor's wife, Margo, and her participation prompted a letter to the professor from retired Maj. General Larry Tibbetts, a 1956 graduate of DePauw. Noting that a television report identified one of the protestors as Margo Bode, Tibbetts wrote, 'I assume Ms. Bode is related to you. Well, you might wish to tell her you can't support the

troops if you don't support their mission.'"
Ken Bode responds, "Yes, Mr. Tibbetts, Ms. Bode is the Indiana housewife who shares my breakfast table and regularly rattles my conscience with her outrage at the unending disaster in Iraq. If anyone has followed the war more closely, I don't want to meet him or her ... So what are she and her friends protesting? The duplicity of an administration that trumped up the war on false premises. The callous stupidity of a Pentagon that sent our troops to Iraq undermanned and unprotected. The delusional stubbornness of a president who can't admit he has lost and continually doubles down his bet with the lives of more and more Americans. The indifference to those wounded and maimed who were warehoused in Building 18 at Walter Reed. The simplistic assertion that if we don't continue on this losing path we dishonor the sacrifice of those who already have lost their lives. They support the troops but not the war."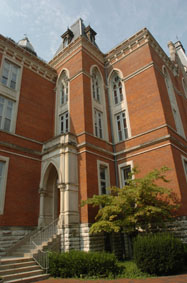 The letter from Maj. Gen. Tibbetts asks Dr. Bode, "Do YOU really believe this is appropriate conduct for a relative of a professor of journalism at an institution that is supposedly shaping the minds of our youth?" Bode replies, "Well, General Tibbetts, you may consider it a deplorable omission, but there is nothing in my university contract that says my wife has to forfeit her rights to free speech, nothing in our marriage contract that empowers me to shut her up. I'd be afraid to try. The truth is, I support Ms. Bode in everything she and her colleagues do on that courthouse lawn. They support the troops but not the mission, and when my class schedule permits, I stand with them."
Access the complete essay at College News.org.
In his last Star column, Ken Bode -- a former political analyst for CNN and NBC -- took exception with the "Clinton style" of politics. Read more in this previous story.
Source: Indianapolis Star
Back