Richard Peck '56 Discusses Education, History and His Writing with Sacramento Bee
March 24, 2007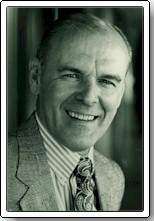 March 24, 2007, Greencastle, Ind. - "I approach my readers with humor, not with violence or sex or gore or the other techniques of video games," award-winning author and 1956 DePauw University graduate Richard Peck tells the Sacramento Bee. "I think young people like to laugh, but some of them don't know how. The empowered and the entitled are pretty serious folks. The peer-group leader does not crack jokes."
Peck is profiled in the newspaper, which is sponsoring two appearance in the California city today that are timed with the launch of a book drive. The only children's book author to receive a National Humanities Medal and a former teacher, Peck offers his observations on several topics, including the state of secondary education. "There's very little reading in the high schools now because the kids are too empowered and too rich," he says. "By the time they have cars, there's no more homework, either. I believe the library is the heart of the school, not the gym."
The article notes Peck's DePauw degree and that his newest book is On the Wings of Heroes. "This book is a photographic view of the World War II home front," the author states. "Coincidentally, we are on the home front in a war now, but the young don't know it. They don't know where Iraq is."
Since the terror attacks of September 11, 2001, Peck decided that all of his books will use history as a backdrop. "I realized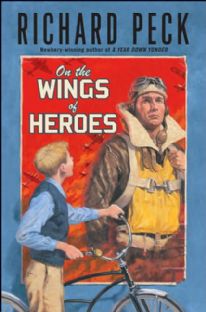 when I went off to visit schools again (post-9/11) that the event had not touched the young, nor school curricula," he tells the Bee. "So I decided that for the rest of my career I would write historical novels. But historical fiction is not the favorite of the young. And that's the problem: They are learning no history at school. So, what can I do about that? All I can do is set my stories in the past and bootleg a little history into them."
Read the complete story at the newspaper's Web site.
Called "America's best living author for young adults," Richard Peck was the 2001 recipient of the Newbery Medal (the top prize for children's literature given by the American Library Association) for A Year Down Yonder. Peck was also the 2002 winner of the Chicago Tribune Prize for Young Adult Fiction, and the 1990 winner of the prestigious Margaret A. Edwards Award, sponsored by the Young Adult Library Services Association of the American Library Association in cooperation with School Library Journal.
Back