'57 Graduates Gretchen Cryer and Nancy Ford are Getting Their Act Together Again
March 26, 2007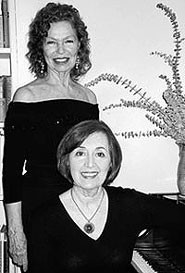 March 26, 2007, Greencastle, Ind. - "Gretchen Cryer and Nancy Ford will bring their new autobiographical show Getting Their Act Together Again to 59E59 Theaters for a limited engagement from April 10-20. Opening night is set for April 12," reports Broadway.com. Cryer and Ford are both 1957 graduates of DePauw University. (photo, l-r: Gretchen Cryer and Nancy Ford)
The article notes that the pair "are best known for their groundbreaking feminist musical I'm Getting My Act Together and Taking It On the Road, which opened at the Public Theater in 1978 and moved to Circle in the Square Downtown for a three-year run. The show was later produced around the world and recorded in five languages. Getting Their Act Together Again brings the writing partners back to the stage almost 30 years later."
The text continues, "From their undergrad years at DePauw University, through children and marriages and professional successes on and off Broadway, librettist Cryer and composer Ford mine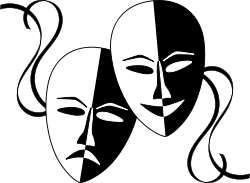 the hits (and a few of the side-splitting misses) that have made them musical theater's most successful and enduring female writing team ... Between the two of them, Cryer and Ford have garnered a Grammy nomination, an Obie, a Drama Desk Award, an Outer Critics' Circle Award, an Ed Kleban Award, two Joseph Jefferson Awards, two Emmys, two Writers Guild Awards, and four honorary doctorates. They are both council members of the Dramatists Guild of America, and Cryer is president of the Dramatists Guild Fund."
Read more by clicking here, and access a previous story on Cryer and Ford here.
Back