Prof. Emeritus Edward Mayer Dies at Age 79
March 26, 2007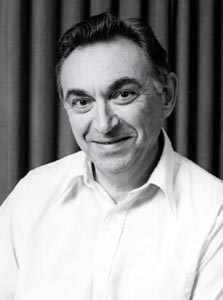 March 26, 2007, Greencastle, Ind. - Edward E. Mayer, professor emeritus of modern languages (German and Russian) at DePauw University, has passed away. Dr. Mayer, who taught at DePauw from 1968 to 1990, died Thursday, March 22, after a battle with cancer. He was 79 years old.
Born January 18, 1928 in Werschetz, Yugoslavia, Edward Eilhardt Mayer received his baccalaureate degree from the University of Strasbourg, France (1950), graduated from the French National School of Oriental Languages (1953), and earned the Licenced-es Lettres from the Sorbonne (1954). He immigrated to the United States in 1957, and earned his M.A. and Ph.D. from the University of Michigan (1963 & 1968).
Before coming to DePauw, Mayer was an instructor at Knox College (1965-68) and Iowa Wesleyan College (1960-61), and previously worked as a translator for McGraw-Hill publishing (1958-60) and First National City Bank of New York (1957-58).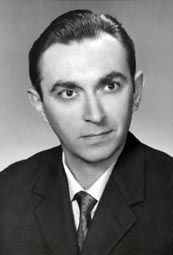 Professor Mayer authored a book review for Modern Language Journal, which was published in January 1972. His academic honors included: Entr'Aide Universitaire Internationale, Paris (1951-54), and an NDEA Foreign Language Fellowship, University of Michigan (1961-65). An avid traveler, Mayer was fluent in five languages and dabbled in many more.
A memorial visitation will be held from 4 - 8 p.m., Tuesday, April 3, at the DePauw University Memorial Student Union Ballroom, 408 S. Locust Street.
In lieu of flowers, the family asks that contributions be made to the American Cancer Society, 705 Putnam Street, Terre Haute, IN 47802, and requests that you specify that contributions are for Putnam County Relay for Life.
Back