Two 2004 Grads Featured on TV's Find & Design
April 4, 2007

April 4, 2007, Greencastle, Ind. - Jamie T. Wilson, and her roommate, Adria Haley -- both 2004 graduates of DePauw University -- will be featured in the Saturday, April 7 episode of A&E network's Find & Design. The program airs at noon, Eastern time, on the cable television network.
A synopsis of the show states, "24-year old Jamie just purchased her first home: a fixer upper that's loaded with charm. Her close friend and roommate Adria is helping with the renovation and they've done a remarkable job restoring the cottage style house in just a few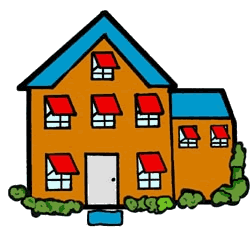 short months. However, the one room that remains unfinished is the guest bedroom and they'd love to use the space to entertain. With just two days of shopping at a flea market and garage sales -- on a limited budget -- Jennifer Farrell will help the friends create a fun sitting room for parties that will double as a welcoming space for overnight guests."
Learn more at Find & Design's Web site.
Jamie Wilson was a psychology major at DePauw, and graduated cum laude. Adria Haley majored in English literature and was a Bonner Scholar.
Back