Prof. Jay Hosler '89 to Discuss His Scientific Comic Books at Williams College
April 2, 2007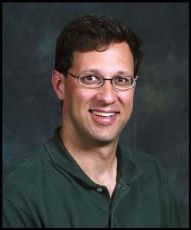 April 2, 2007, Greencastle, Ind. - Jay Hosler, associate professor of biology at Juniata College and 1989 graduate of DePauw University, "will speak about the power of comics as a means of communicating ideas about science and evolution" in a lecture on the campus of Williams College this Thursday, April 5. In the talk, titled "Comic Books, Darwin and the 'E' Word," the professor and author of Clan Apis and The Sandwalk Adventures, "will discuss how he uses comics to explain evolutionary concepts. He will also talk about his efforts to discover new ways to make science memorable and communicate its wonder and excitement to the public."
Read an article previewing the speech, which notes Hosler's DePauw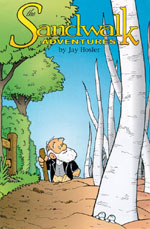 degree and that he "received a National Science Foundation grant to develop and test a chapter of a non-majors biology textbook in comic form," by clicking here.
Learn more about Jay Hosler -- whose comics have been featured in Science, the New York Times, Chronicle of Higher Education, NPR's Morning Edition and Discover magazine -- in this previous story.
Visit his personal Web site by clicking here.
Back