DePauw and Seven Other Leading Schools Work to Increase 'Information Literacy'
April 2, 2007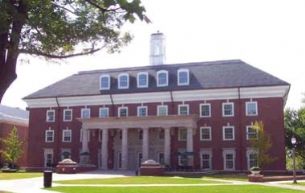 April 2, 2007, Greencastle, Ind. - DePauw and other top tier national liberal arts colleges are the initial forces behind a move to battle information illiteracy among incoming college students, according to an Inside Higher Ed story today. "The First Year Information Literacy in the Liberal Arts Assessment project (FYILLAA) focuses specifically on the liberal arts context, developed initially by a collaboration of eight Midwestern institutions: Carleton College, DePauw University, Grinnell College, Lake Forest College, Macalester College, Ohio Wesleyan, St. Olaf College and the University of Chicago," writes Andy Guess.
The article notes, "this particular assessment, created under the auspices of the National Institute for Technology and Liberal Education and available to its 119 participating institutions,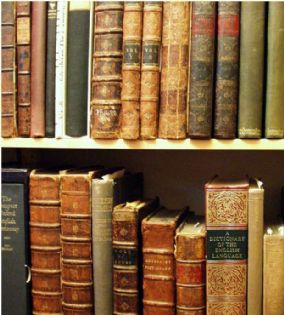 is concerned with the specific culture of liberal arts colleges."
Guess reports, "It came as no surprise to many of those attending the annual meeting of the Association of College and Research Libraries this weekend that the typical liberal arts freshman believes TIME and Newsweek to be legitimate scholarly sources. Groans and laughter accompanied this and other non-surprising factoids -- 100 percent of incoming liberal arts freshmen surveyed use online sources, most think it's easy to know when to document a source but nearly half couldn't determine when one was required -- that are familiar to anyone who works at a college library. But while the problems of 'information literacy' and the limitations of otherwise tech-savvy students' abilities to differentiate between legitimate and unacceptable sources are well known, there is yet to be a unified, coherent approach to combating them."
The story points out that a
session on FYILLAA at the conference was "well-attended."
Read the complete text by clicking here.
Tiffany A. Hebb, coordinator of instruction at Roy O. West Library, with rank of associate professor, is DePauw's point person on FYILLAA. She says, "Because we now have better evidence of our first year students' strengths and weaknesses, we can better tailor our library instruction efforts to emphasize skills that most incoming students still need to develop." Hebb can be reached via e-mail at thebb@depauw.edu.
Back