Senior Nishita Trisal Awarded Fulbright Grant; Will Teach English in Indonesia
April 6, 2007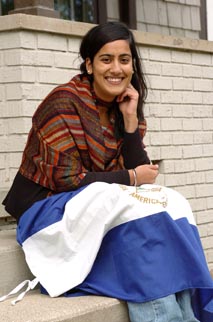 April 6, 2007, Greencastle, Ind. - DePauw University senior Nishita Trisal will spend a year in Indonesia teaching English to young people as a result of receiving an international graduate study and research grant through the 2007-08 Fulbright U.S. Student Program competition. Fulbright student grants aim to increase mutual understanding among nations through educational and cultural exchange while serving as a catalyst for long-term leadership development.
"I was quite shocked when I received the acceptance letter," Trisal says. "There are countless deserving individuals and I'm lucky to have been selected. Opportunities such as these seem so inaccessible, but are more possible than we think. I really want to encourage DePauw students to apply next year."
Trisal immigated to the United States from India in 1993, at the age of eight. "Even to this day, people are shocked to know that I was born outside America because of my supposedly perfect English," she states. As a result of taking several formative trips
to India during my college years, the accomplishment that once gave me a sense of pride has become a source of regret. In the process of perfecting my English, I lost the ability to speak Hindi fluently, arguably the most important link to my Indian identity."
A communication major at DePauw, Trisal adds, "Indonesian youth today face a similar challenge: under the influence of globalization they are forming hybrid identities at once rooted in national and local culture and yet eager to assimilate Western culture and the English language. While it is imperative for Indonesia's young adults to participate in the globalization process, the benefits and detriments of such participation to indigenous culture is not yet clear. The unique dialectic process through which Indonesian youth are negotiating their identities and locating themselves in a global society deeply resonates with my personal experience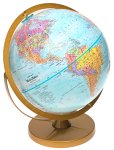 and motivates my application," she wrote in her Fulbright application.
The DePauw senior says her approach to teaching English "is rooted in a fundamental commitment to fostering shared learning and cultural exchange. Shared learning -- where the didactic tendencies of teacher and student roles are transcended -- allows for organic cultural exchange and mutual understanding."
Indonesia is the world's largest Muslim nation, and Trisal hopes to learn more about building bridges that can connect people of different faiths. "It was not until I reached DePauw and took several classes on Islam and world religions that I cultivated an informed, non-essentialist view of Islam, one that I could articulate and defend," she writes. "In my time outside of the classroom I would like to explore how Indonesian youth are interpreting and articulating their personal faith vis-a-vis their religious education, in the context of globalization and the 'War on Terror.' I would also like to study how students' attitudes and beliefs influence conflict resolution and peace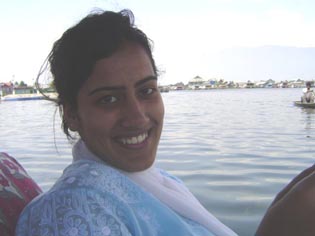 education initiatives. The motivation for my research is a desire to understand how a multiethnic and pluralistic country like Indonesia has cultivated moderate forms of several religions. How is this moderation being sustained and how is it being challenged? What role do young people play in this negotiation?"
In her application for the award, Trisal wrote of her travels to Kashmir, India last summer -- where militants had waged three attacks on civilians in the two weeks before her arrival -- which she calls "one of the most important experiences of my life. During my three weeks in Srinagar and surrounding areas, I conducted ethnographic research for the Center for Dialogue and Reconciliation, a non-governmental organization that works on conflict resolution and peace education in Kashmir. I interviewed and interacted with Kashmiri Hindus who have remained in Kashmir despite the exodus of nearly 200,000 of their community members, following the start of a violent separatist movement in the region in 1990. While the separatists initially targeted and killed Kashmiri Hindus, tens of thousands of people have since died, the majority of whom were Kashmiri Muslims."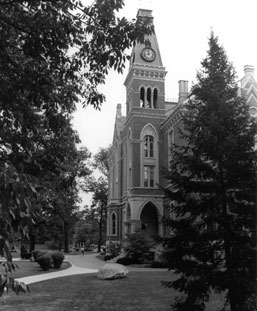 Her letter continues, "Within a short period of time, I immersed myself in Kashmiri culture, grappling with the complexities of the conflict while simultaneously documenting the grim reality of some of the 7,000 Kashmiri Hindus left in Kashmir. Living in a women's hostel, I interacted with young Kashmiri women from all religious backgrounds. They talked about the lack of freedom and opportunities in Kashmir and their feelings of hopelessness; they asked about my life in America and how they too could go there. It was during these conversations that I understood that cultural exchange requires great responsibility. I had appeared suddenly in these women's lives and I would as quickly disappear; many of them would never have the same chance to travel to America or perhaps anywhere else. The disparity in our experiences was at times overwhelming, but the powerful solidarity created by our camaraderie moved us to listen to, empathize with, and empower each other."
The senior adds, "This achievement would not have been possible without the guidance and support of faculty, staff, family, and friends, and the opportunities that Winter Term service-learning trips and the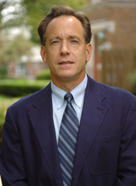 Howes Summer Grant afforded me. I look forward to using the lessons I learned from these individuals and experiences while in Indonesia."
"I'm very pleased that Nishita has won the Fulbright award," says Jeffrey Kenney (pictured at right), professor and chair of religious studies at DePauw, who wrote a letter recommending Trisal's for the Fulbright Award. "It is a testament to her hard work these past four years, both in the classroom where she has excelled and in extra-curricular service activities where she has demonstrated her desire to make the world a better place."
"Nishita has thought a lot about the practical and philosophical issues involved in teaching English as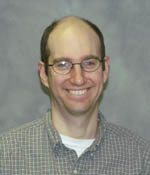 a foreign language," adds David Gellman (seen below left), associate professor of history and DePauw's Fulbright Program Adviser. "She comes to this enterprise with her eyes wide open, having already displayed a remarkable facility for working in a variety of cultural environments. Nishita is deeply committed to the idea and process of conflict resolution and reconciliation, commitments that will make her an ideal representative of the U.S. and a terrific teacher."
"I believe that education is integral to creating solidarity and motivating action," Trisal asserts. "Through my interactions with students and community members, I will gain tremendous insight into the lives of Indonesians. I expect that I, too, will contribute something equally meaningful to my students and community members, the Indonesian education system, and the field of conflict resolution."
The Institute of International Education (IIE), in cooperation with the U.S. Department of State and the J. William Fulbright Foreign Scholarship Board, administers the Fulbright competition,

which has provided future American leaders with an unparalleled opportunity to study, conduct research and teach in other nations for six decades.
The U.S. Student Program awards approximately 1,100 grants annually to American scholars and professionals and operates in more than 130 countries worldwide. Fulbright full grants generally provide funding for round-trip travel, maintenance for one academic year, health and accident insurance and full or partial tuition. Since its inception in 1946, the Fulbright Program has provided more than 279,500 participants worldwide with the opportunity to observe each others' political,

economic and cultural institutions, exchange ideas and embark on joint ventures of importance to the general welfare of the world's inhabitants. Learn more by clicking here.
Douglas E. Harms, professor of computer science at DePauw University, will assume the role of Fulbright Adviser for the coming academic year. The recipient of a Fulbright Award for the 2004-05 academic year, Dr. Harms taught several undergraduate and graduate courses in the department of computing at the University of Rousse in Bulgaria. He can be reached at dharms@depauw.edu.
Back