Toronto Star Features Long Collaboration That Began at DePauw
April 9, 2007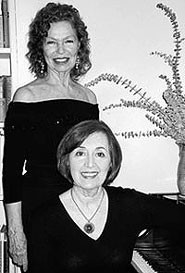 April 9, 2007, Greencastle, Ind. - "The two women are now 71 years old, but they still radiate the enthusiasm they've shared since they met as freshmen at DePauw University in Indiana back in 1953," writes the Toronto Star of Gretchen Cryer and Nancy Ford. "They were only 18 when they wrote their first show at DePauw," notes Richard Ouzounian of the two 1957 graduates of the University. His story features the new musical adaptation of Anne of Green Gables. Written by Cryer and Ford, the show is now playing at New York's Lucille Lortel Theatre. (photo, l-r: Gretchen Cryer and Nancy Ford)
Recalling her first collaboration with Cryer, Ford tells the newspaper, "It was called For Reasons of Royalty, and it was about an exiled princess who fell in love with a lumberjack and gave it all up for her country."
"You see?" adds Cryer, "we were writing feminist shows back in the 1950s."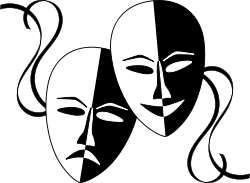 Ouzounian adds, "In the fall of 1967, they launched their first New York show, Now Is the Time for All Good Men, in the same off-Broadway house where Anne of Green Gables is now playing 40 years later. The show about a conscientious objector who disturbs the life of a complacent Midwestern town didn't really click and it only ran a few months. After an off-Broadway hit (The Last Sweet Days of Isaac) and a Broadway flop (Shelter), the duo took to performing in clubs to pay the bills and it was during a gig in 1977 at The Cookery that a moment of inspiration hit."
"In the middle of one performance," remembers Cryer, "everything snapped into place and the theatrical metaphor occurred to me: a female entertainer like me redefined herself, got her new act together and left her old one behind."
The Star states, "I'm Getting My Act Together wound up one of the defining successes of the period,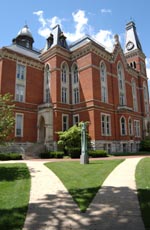 with hit engagements in Chicago, Los Angeles, London and Toronto." The article notes that Cryer and Ford also found success with "two musicals for the wildly lucrative tween empire American Girl Place. The shows are still running years later in Chicago, New York and L.A., with both women convinced that success led to being asked to tackle Anne of Green Gables. It's one more fascinating chapter in a career that has already spanned four rewarding decades."
Read the complete text by clicking here.
Nancy Ford was recently interviewed by Broadway World. An article which links to the piece, as well as an audio version of the talk, can be found here.
Back