Joe O'Leary '82 Named a Managing Director of Alvarez & Marsal Business Consulting
April 12, 2007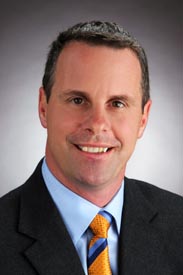 April 12, 2007, Greencastle, Ind. - Joseph P. O'Leary, a 1982 graduate of DePauw University, has joined Alvarez & Marsal Business Consulting, LLC, as a managing director and leader of the firm's Midwest Regional practice. The firm is an affiliate of the leading independent global professional services firm Alvarez & Marsal. O'Leary comes to the Chicago-based post from Accretive Health, where he was senior vice president.
"Joe is a longstanding and well-respected member of the consulting community who brings strong leadership skills, as well as a great passion for developing trusted relationships with clients," says Tom Elsenbrook, CEO of Alvarez & Marsal Business Consulting. "As we continue to extend our full portfolio of business consulting and performance improvement services throughout the Midwest Region and beyond, his guidance will serve as a tremendous asset to the firm."
An announcement at Yahoo! Finance notes, "With a primary focus on merger integration and customer/channel strategy, Mr. O'Leary brings more than 25 years of business consulting experience to the firm. Over the course of his career, he has assisted clients across a variety of industries, including high tech, telecommunications, healthcare and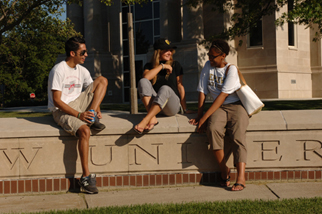 media and entertainment, with the development of sales and customer relationship management (CRM) strategies." He has also served as a vice president with BearingPoint, Inc., and served in a number of senior management roles with Andersen Business Consulting.
An economics major at DePauw, Joe O'Leary went on to earn a master's degree in business administration from Northwestern University. He serves on the boards of directors of Palliative Care Center and Hospice of the North Shore and the Leukemia and Lymphoma Society of America.
Read more by clicking here.
Back