Madeleine Eagon Rhyneer Appointed VP at Willamette University
April 16, 2007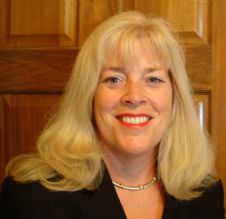 April 16, 2007, Greencastle, Ind. - Madeleine Eagon Rhyneer, vice president for strategic communication at DePauw University, was today appointed vice president for admission and financial aid at Willamette University in Salem, Oregon. "Her 29 years of experience in this highly competitive field will serve us well as Willamette continues to attract the very best students to our campus," said Willamette President Lee Pelton in announcing the appointment. Rhyneer will assume her new role on July 1.
"Leaving DePauw, which I've served with pride for eleven years, is bittersweet," says Rhyneer. "While I will miss the many friends I've made at the University including DePauw alumni, I'm very excited about this opportunity to return to the Pacific Northwest, where I grew up and attended college. Willamette is a great university and this is a wonderful chance to make a difference in a new setting."
"Madeleine has contributed much to the DePauw community over the years and has impacted the University's move toward increasing national prominence," states DePauw President Robert G. Bottoms. "We wish her the best and trust she will have an equally positive impact on Willamette."
Prior to being named vice president for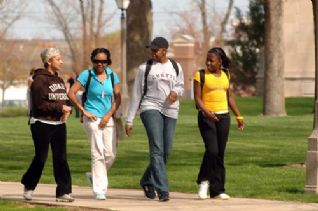 strategic communication at DePauw, Rhyneer served nine years as vice president for admission and financial aid. She came to DePauw from Whitman College in Washington state, where she was director of admission from 1985-95, having served as assistant director and then associate director from 1978-85. She is a Whitman alumna.
Madeleine Rhyneer has served on the board of trustees of the College Board since 2003, and currently chairs the trustee committee on membership. She was elected to the executive committee in 2006.
Read more by clicking here.
Back