New York Times Spotlights Longtime Collaborators and 1957 Graduates Gretchen Cryer and Nancy Ford
April 17, 2007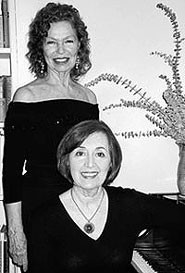 April 17, 2007, Greencastle, Ind. - "'Love is rare/And life is strange/Nothing lasts/And people change' go the lyrics of 'Old Friend,' the most memorable song by Gretchen Cryer (lyrics) and Nancy Ford (music) from their 1978 show, I'm Getting My Act Together and Taking It on the Road," begins a New York Times review of the two 1957 DePauw graduates' new show, Getting Their Act Together Again!. Stephen Holden writes, "To hear it sung by its creators, who are performing an anthology of their theater music at 59E59 Theaters, is to be stirred by a pop avowal of friendship through thick and thin that has no expiration date."
It continues, "Simply by showing up, Ms. Cryer and Ms. Ford, who until recently hadn't performed together for three decades, prove the song's truth." Noting, "The women met at DePauw University," the reviewer notes, "Among [the new anthology's] 21 songs, which chronologically survey a collaboration that has lasted more than three and a half decades, only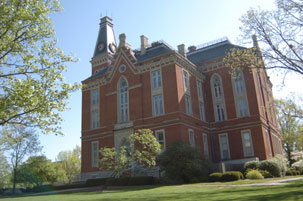 six come from their blockbuster, which opened at the Public Theater, then moved to Circle in the Square Downtown for a three-year run and has enjoyed countless regional productions."
Read the complete text at the Times' Web site (a registration or subscription may be required).
Gretchen Cryer and Nancy Ford have also collaborated on a new musical adaptation of Anne of Green Gables, which is playing at New York's Lucille Lortel Theatre. Access an Associated Press review of that show through this previous story.
Back