With Debates, "Let's Mix It Up a Bit," Suggests Prof. Ken Bode
April 27, 2007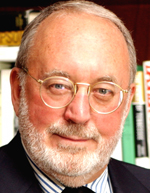 April 27, 2007, Greencastle, Ind. - At this stage of the 2008 presidential campaign, debates or forums involving the candidates "don't amount to much anyway," argues Ken Bode, who uses his op-ed column in the Indianapolis Star to propose "something a little different." DePauw University's Eugene S. Pulliam Distinguished Visiting Professor of Journalism offers, "Instead of having all the Democrats talk to each other and the Republicans do the same, let's mix it up a bit, like the Big Ten-Atlantic Coast Conference early season basketball scramble."
Bode elaborates, "Put McCain, who supports the war on the stage, against Obama, who never did. Clinton vs. Giuliani, a long overdue match-up. Let them debate just as if each were already the party's nominee. Give the voters a look at just how much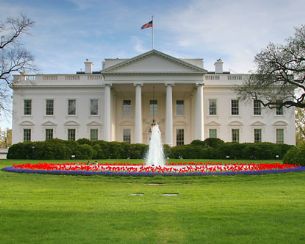 difference there really is between the parties. It happened once, back in 1988. Former Delaware Gov. Pete DuPont was a long-shot GOP hopeful and former Arizona Gov Bruce Babbitt was the same on the Democratic side, so the two agreed to face off in an auditorium in Iowa. They argued the issues face to face, and for a change the audience didn't have a net information loss."
A former political correspondent for CNN, NBC and PBS, Dr. Bode asserts, "Every Republican candidate supports President Bush's surge in Iraq and every Democrat opposes it. Wouldn't it be interesting to hear Giuliani defend the administration's war policy against, say, Bill Richardson? Or hear McCain extol America's success in Baghdad against Joe Biden, who's been there a time or two himself? John Edwards has a national health care plan. Mitt Romney signed a Massachusetts plan into law. Let them face off on that issue."

The column concludes, "Rep. Dennis Kucinich is running for a second time, and he rarely gets any attention. Kucinich thinks Dick Cheney should be impeached. I'd pay for a ticket to watch him take on McCain or Giuliani. It might be a good idea for both parties to find out how their prospective nominees would stand up in a real debate. Hillary? Rudy? McCain? All have famous tempers. Let's take off the gloves and let the games begin!"
Access the complete text at College News.org.
Source: Indianapolis Star
Back