DePauw Mourns the Passing of Prof. Emeritus Felix Goodson
May 21, 2007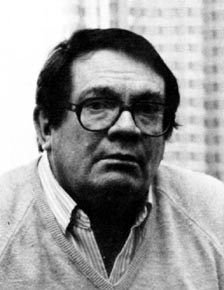 May 21, 2007, Greencastle, Ind. - Felix E. Goodson II, professor of psychology at DePauw University from 1954-85, died May 17 in Greencastle. He was 84 years old.
Born in Model, Colorado, Goodson grew up in the Cimarron Valley of New Mexico. A U.S. Army Air Corps veteran of World War II, he was a prisoner of war of the Japanese in the Philippines for more than three years. While in the army, he attained the rank of technical sergeant, and earned several medals including the Purple Heart. He was active in the Indiana Guard Reserve and retired as a colonel in 1995.
Goodson earned a bachelor's degree in psychology from Princeton University in 1949. He earned his master's and doctorate degrees in psychology from the University of Missouri in 1952 and 1954.
At DePauw, Professor Goodson received the "Best Teacher Award" in 1960 and the Academic Council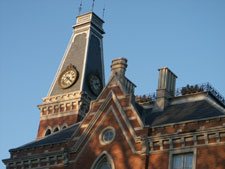 Outstanding Professor Award for 1979-80. In addition to writing numerous published academic papers, he authored textbooks in psychology, including The Evolutionary Foundations of Psychology (1973) and The Evolution and Function of Cognition (2003). Dr. Goodson also wrote the novels O' Cimarron! (2001) and Three Ships to Moji (2004; originally published as Sweet Salt in 1976).
Memorial contributions can be made to DePauw in the name of the Felix E. Goodson Award for Excellence in Research.
Back