Film by Two 2007 Grads, Shades of Grace, to be Featured at Long Island International Expo
June 2, 2007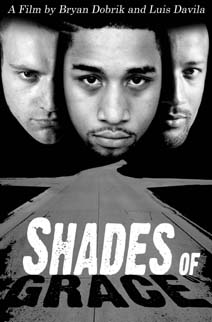 June 2, 2007, Greencastle, Ind. - Shades of Grace, a film by 2007 DePauw University graduates Bryan Dobrik and Luis Davila, will be screened July 15 during the Long Island International Film Expo. Presented July 12-19 by the Long Island Film/TV Foundation and the Nassau County Film Commission, past festivals have hosted from 50 to 155 short and feature-length independent films from all over the globe. Winners are chosen by a combination of audience ballot and judging committee and announced at the end of the event.
Shades of Grace -- which has also been accepted by the Twin Rivers Media Festival (Asheville, North Carolina) and The Indie Gathering (Cleveland, Ohio) -- is the first film by Dobrik (seen at right) and Davila (pictured below left).
A synopsis states: "After the tragic death of a young woman, Shades of Grace follows the aftermath of her death through the perspective of her fiancé and the two criminals who took her life. In this film, one of the 'criminals' has an epiphany -- a discovery-- that he wants to change his entrapped life and seek redemption. Therefore, he goes on a journey to find a way to tell the fiancé he's sorry for what's happened, and to find that forgiveness he longs for. Shades of Grace tells the story of three men strugglingto deal with the unsettling reality that has befallen each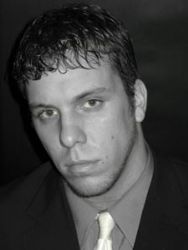 of them. In their minds, a storm of memory and conscience rages with such intensity that each character must choose between surviving the hell of their own conscience or striving for redemption."
You can view the movie and rate it (on a 1-5 scale) through the end of the month at the Independent Features Festival by clicking here(registration is required). The top-rated 21 films will be screened at the Independent Features Film Festival, July 27-29,at the Tribeca Cinemas in Lower Manhattan.
Learn more about the Long Island International Film Expo here. For information on Shades of Grace and to order a copy of the film contact Bryan Dobrik via e-mail.
Back