Janiece (Johnston) Lee '85 Named Texas School's Top Teacher
June 9, 2007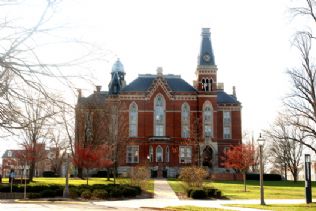 June 9, 2007, Greencastle, Ind. - "Today's students are more serious about school," Janiece (Johnston) Lee tells Texas' Rockdale Reporter. "They are better behaved and their expectations are higher. They are more teachable because they're more focused on education," adds Lee, a family/consumer science teacher at Rockdale High School and the recipient of a master's degree in education from DePauw University in 1985. She is featured in the newspaper as the 2007 winner of the Golden Apple award, given to Rockdale High's top teacher.
The article, which mentions Lee's DePauw degree, quotes her as saying, "Our administration, and school boards, are very supportive of teachers. They will pay our way to conferences and training sessions where we gain knowledge to become better teachers."
Read the full text at the newspaper's Web site.
Back