Caroline Jetton Appointed Dean of DePauw University School of Music
July 23, 2007
July 23, 2007, Greencastle, Ind. - Caroline Jetton has been appointed dean of the DePauw University School of Music. A member of the DePauw faculty since 1996, Jetton previously served as associate dean. Her predecessor as dean, Cleveland Johnson, has resumed his duties as a full-time faculty member in the School. Jetton's appointment is effective immediately.
"Caroline Jetton is respected by her peers, both on the faculty and throughout the musical community," says DePauw President Robert G. Bottoms. "Our School of Music, which is one of the oldest in the nation, is entering an exciting, new phase of its history this fall with the opening of the new Judson and Joyce Green Center for the Performing Arts. Dr. Jetton will bring talent, energy, enthusiasm and institutional knowledge to the deanship as DePauw looks to build upon its strong musical legacy."
"The continuing revitalization of the arts at DePauw will benefit Caroline Jetton'sleadership," adds James B. Stewart '73, chair of the University's Board of Trustees. "She is a superb music educator and I trust she will provide even more reasons for DePauw to be proud of its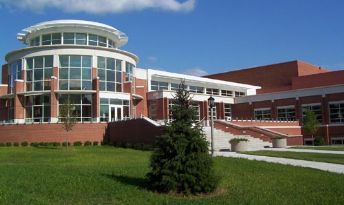 School of Music."
"The School of Music has always been an enriching facet of campus life, extending its impact to hundreds of audience members and participants from the College of Liberal Arts," states Neal B. Abraham, executive vice president of the University. "With our wonderful new facilities, expanded faculty, rapidly growing student body, expanded scholarships, and new dual degree program, we have all of the elements for an even more prominent program. Caroline Jetton will provide important leadership in a period of reflection and strategic planning."
Caroline Jetton received a Bachelor of Music Education degree from Murray State University, a Master of Music degree from the University of Memphis, and a Ed.D from the University of Illinois at Urbana-Champaign. While at UIUC, she was the recipient of the Marilyn Pflederer Zimmerman Doctoral Fellowship in Music Education. Prior to coming to DePauw, she taught concept-based music education at the University of Illinois Laboratory School and was an Orff Music Specialist in the Memphis City Schools working with students in kindergarten to sixth grade as well as students with disabilities.
Dr. Jetton has been a presenter at state and national conferences on topics including: Inclusion, Adaptive Teaching Strategies for Students with Disabilities, Essential Steps in Securing a Teaching Position, Teaching Musical Concepts and Skills Through Children's Literature, Making the Most of a Small Music Program, Curriculum and Course Development, and Models of Music Education Laboratories. She has also been a guest clinician for numerous graduate and undergraduate class sessions on topics such as Orff-Schulwerk, the Kodaly Method, Teaching Music in the Inner City, and Planning Instruction for General Music Classes. Professor Jetton serves on the executive board of Indiana Orff Schulwerk Association.
Founded in 1884, the DePauw University School of Music is one of the oldest in the nation and has an established tradition of educating leaders in virtually every facet of music, including performers, educators, composers and administrators. Visit the School of Music online.
Back