Newspapers Obligated to Monitor Readers' Online Comments: Prof. Jeff McCall '76
June 25, 2007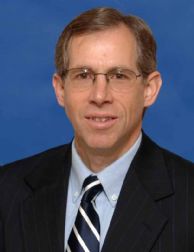 June 25, 2007, Greencastle, Ind. - "Legal considerations aside, newspapers still have an obligation to be responsible -- and don't have to be the portal through which people abuse each other, said Jeff McCall, a professor of communication at DePauw University in Indiana," reports California's Torrance Daily Breeze. Denise Nix writes, "The standards for what is published by users online can certainly be looser than what appears in print, McCall said, but having no standards would be irresponsible."
Nix's story examines the increasingly common practice of newspapers allowing readers to comment on stories which appear online. "With newspapers finding their place in the online world, journalists are questioning how to protect the cornerstones on which the profession is built -- fairness, accuracy, objectivity -- when virtually anyone can say anything, and do so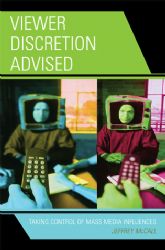 anonymously," she writes.
"People should be able to come in and make comments as long as the newspaper deems that productive," Dr. McCall, a 1976 graduate of DePauw, tells the newspaper. "But just like you wouldn't allow someone to come into your front room and make outlandish and insensitive remarks, the newspaper shouldn't allow this to happen in its living room, so to speak," the professor adds.
Access the complete article at the newspaper's Web site.
Jeff McCall is the author of the recently published book, Viewer Discretion Advised: Taking Control of Mass Media Influences. Saturday, his op-ed on the broadcast industry's recent "bad and bizarre behavior" was published in the Indianapolis Star.
Source: Torrance (Cal.) Daily Breeze
Back