Mapping Firms Led by Rob Apatoff '80 and Judson Green '74 Featured in Chicago Tribune
June 25, 2007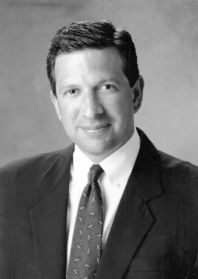 June 25, 2007, Greencastle, Ind. - "We have the name people have been paying for for 150 years," Rand McNally president and chief executive officer Robert Apatoff tells the Chicago Tribune. A story in today's edition of the newspaper examines how the company led by Apatoff, a 1980 graduate of DePauw University, is working to increase its foothold in the digital mapping business. Rand McNally has been printing maps since 1872, but has its business model shift in recent years with the growth of Web sites and portable devices that provide mapping data.
Since Apatoff took the reins at Rand McNally, the company's sales have grown. Still, he says, the "vast majority" of its revenues are derived from printed maps.

The Tribune's Mike Hughlett reports, "Rand McNally's Road Atlas, first published in 1924, is still considered the nation's top-selling atlas, the gold standard of its category.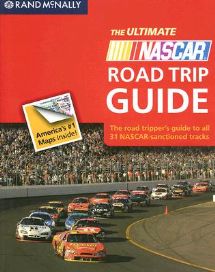 The firm also publishes several regional atlases, and last year launched the Ride Atlas of North America, a venture with Harley-Davidson Inc. The book, which costs $35, includes everything from pre-planned trips to lists of Harley dealerships and state-by-state motorcycle laws ... This spring, Rand McNally put out its second themed atlas, the Ultimate NASCAR Road Trip Guide, aimed at auto racing fans."

Hughlett notes, "Atlases aren't easily replaceable by the Web or a cell phone. They provide a big-picture mapping experience, the kind particularly amenable to vacation planning, that's hard to replicate." He points out that Rand McNally and other firms that provide online mapping data, such as MapQuest, "essentially customize maps made by Chicago-based NAVTEQ Corp., one of two firms that dominate digital map production."
Map industry consultant Henry Poirot tells the newspaper, "In terms of digital, NAVTEQ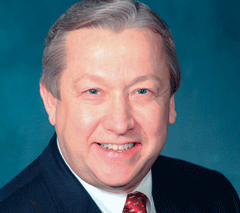 is the new version of Rand McNally."
Based in Chicago and led by CEO Judson C. Green, a 1974 graduate of DePauw, "NAVTEQ shows how fast the digital business is growing: From 2002 through 2006, its annual sales rose an average 38 percent," reports the Tribune. "The company expects its workforce to swell to 1,000 from 550 in the next five years, prompting a move announced earlier this month to a larger headquarters in the Loop. One of NAVTEQ and the mapping industry's key growth areas is the personal navigation device, or PND, market. Sales of such devices have soared as the prices have dropped."
Read the complete story, "Mapmaker on digital road," at the newspaper's Web site.
Back