Jeff McLaren '88 Joins VHA as Sr. Vice President
June 25, 2007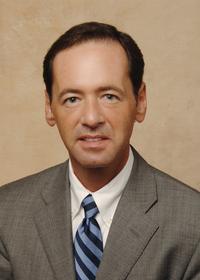 June 25, 2007, Greencastle, Ind. - Jeffrey D. McLaren, a 1988 graduate of DePauw University, is joining VHA Inc., the national health care alliance, as senior vice president for national supply chain services. McLaren comes to his new post from Huron Consulting Group, where he was a managing director of its health care and supply chain consulting practice.
In this newly created position, McLaren will be responsible for developing and guiding the VHA field team members who work with VHA hospitals on supply chain improvement.
"Jeff is leading our efforts to help VHA members become the most efficient hospitals in the nation with respect to how they use their supplies to provide patient care," says Scott Downing, group senior vice president of supply chain services at VHA. "Supplies are the second largest expense category for any hospital, following labor costs, and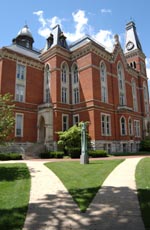 appropriately managing supply costs is high priority of hospitals."
An economics and French major at DePauw, McLaren's other experiences include serving as a partner and the supply chain practice leader at CSC's Global Health Solutions Consulting Practice, and working as senior manager of Cap Gemini's healthcare business transformation practice. He has also worked for APM Healthcare Management Consulting, Morgan Stanley and Co. and Eli Lilly & Co.
Read more in an announcement at Yahoo! Finance, which notes McLaren's DePauw degree, as well as his master's in business administration from Harvard University.
Back