Writers Organization Honors John Jakes '53
June 30, 2007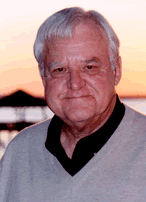 June 30, 2007, Greencastle, Ind. - John Jakes, the bestselling author and 1953 graduate of DePauw University, has received the Western Writers of America's Owen Wister Award for his lifetime contributions to the genre. Jakes was honored at the WWA's annual conference in Springfield, Missouri.
Jakes' "50-plus-year career includes the creation of the Kent Family Chronicles, the North and South trilogy and more than 40 other books that also include science fiction and nonfiction," notes the Springfield News-Leader.
"Jakes says he was influenced early on by the cowboy movies and Western magazines of his youth," writes Michael A. Brothers. "Jakes says he was lucky to hook up with a literary agent while he was in college. He found success writing sci-fi, Western and detective stories for pulp magazines and eventually moved into book publishing. Beginning in the 1970s, he moved into more heavily researched historical fiction. He was commissioned to write a series of historical novels tied to the American bicentennial that followed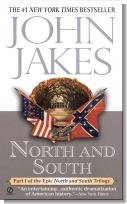 generations of a fictional family through the birth and growth of the country. The series became known as the Kent Family Chronicles, and at one point Jakes saw three of the titles on the New York Times bestseller list simultaneously. He was the first writer to achieve that feat."
Jakes, who has been called America's "godfather of the historical novel," tells the newspaper he enjoys the historical research that precedes his writing. "I've often said I'm just a frustrated graduate student," he jokes.
Read the complete text at the News-Leader's Web site. Learn more about John Jakes in this previous story.
Back