CBS Spotlights USA's Top Division III Female Athlete, Liz Bondi '07
July 1, 2007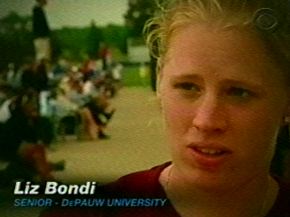 July 1, 2007, Greencastle, Ind. -

[Download Video: "Liz Bondi on CBS" - 1404kb] "It's one of those indescribable feelings," Liz Bondi tells CBS. "To be the first team to win a national championship at a school is just an incredible feeling. I'm still kind of riding that high."
Bondi, a May 2007 graduate and member of the Division III national champion women's basketball team and the women's singles national title winner, was featured during an hour-long program on the champions of spring sports. The segment also features Jo Ann Bondi, the mother of the Honda Award for America's Division III female athlete of the year, and DePauw women's tennis coach Scott Riggle.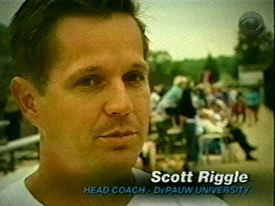 [Download Video: "More of the Feature" - 3011kb] "There will probably never be another Liz Bondi that I'll have the pleasure to coach," Riggle tells the network. "She's just mean a lot to me as a coach but also as a mentor and somebody that's had the pleasure of being around her for four years."
The program includes video of the doubles competition, where Bondi and partner Amrita Padda were upset, as well as the single's finals, "which would be Liz's last chance at an outdoor title," an opportunity -- and championship -- Bondi seized.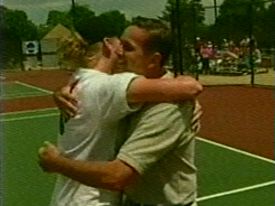 "Winning both [basketball and tennis titles], I mean, it's a lucky year for me," a smiling Bondi tells CBS. "I never would have thought this would have happened, so it's an amazing feeling ... It really hasn't set in yet, but it feels great."
The segment is embedded below.
Liz Bondi was also featured on the network's NCAA special in July 2005. Access video from that program and read more about it in this previous story.
Source: CBS Sports
Back